YES!  There most certainly is!  Our Bible is incredibly useful to us.  It is a very precious resource.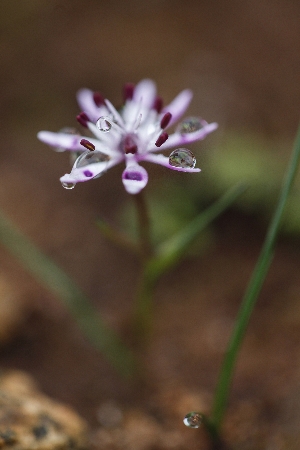 Our Bible is a collection of writings about human beings encountering God.  It is very valuable and relevant for us today because we can read about those encounters and learn from them.  We can learn from the mistakes made by our brothers and sisters in the distant past, when they were disobedient to God.  We can also learn from those brothers and sisters who were serving God obediently.  One of my favourites is David, not because he was an ideal person (he certainly wasn't), but because he was an imperfect person who made mistakes, terrible mistakes and yet he longed for the right relationship with God that, hopefully, we all long for.  He was, in some senses a horrible person; a rapist and a murderer among other things.  Yet, when faced with his own atrocities, he broke down and confessed and repented.  We all know what it is like to act selfishly and, in so doing, create a barrier between ourselves and God.  We also know what it is like to confess, repent and turn to God again, asking him to restore us to a right relationship with him.  David's words speak to me today as I recognise in him a brother who longs for the same relationship with God that I long for.
"Create in me a pure heart, O God, and renew a steadfast spirit within me.  Do not cast me from your presence or take your Holy Spirit from me.  Restore to me the joy of your salvation and grant me a willing spirit, to sustain me."  (Psalm 51:9-12)
And:
 "My sacrifice, O God, is a broken spirit; a broken and contrite heart you, God, will not despise." (Psalm 51:17)
Most importantly, for me, our Bible contains the accounts of the life and teachings of our loving Lord and Saviour, Jesus Christ.  The four accounts of his life, the Gospels, vary greatly and sometimes contradict each other.  Take, for example; the four accounts of the resurrection.  How many angels (or young men if you are reading Mark or Luke) appeared at the resurrection?  Were they inside the tomb or outside?  Were they standing or sitting?  What did they say?  Which of Jesus' followers arrived first?  What did they see?  What did they do?  What did they say?  The accounts vary in many details, but this is exactly what you would expect to find in the recollections of a variety of witnesses to an extraordinary event.  These recollections were passed down by word of mouth for many years before being written down by four different writers, so it is not surprising that there are differences.  Indeed, it would be surprising if there were no differences.  The Good News is that all four gospels are fully agreed on the one most important point.  The tomb was empty – Jesus was alive.