Jesus encouraged his followers to pray.  He taught them how to pray.  He told them parables about how to pray.  He spent a lot of time talking about praying.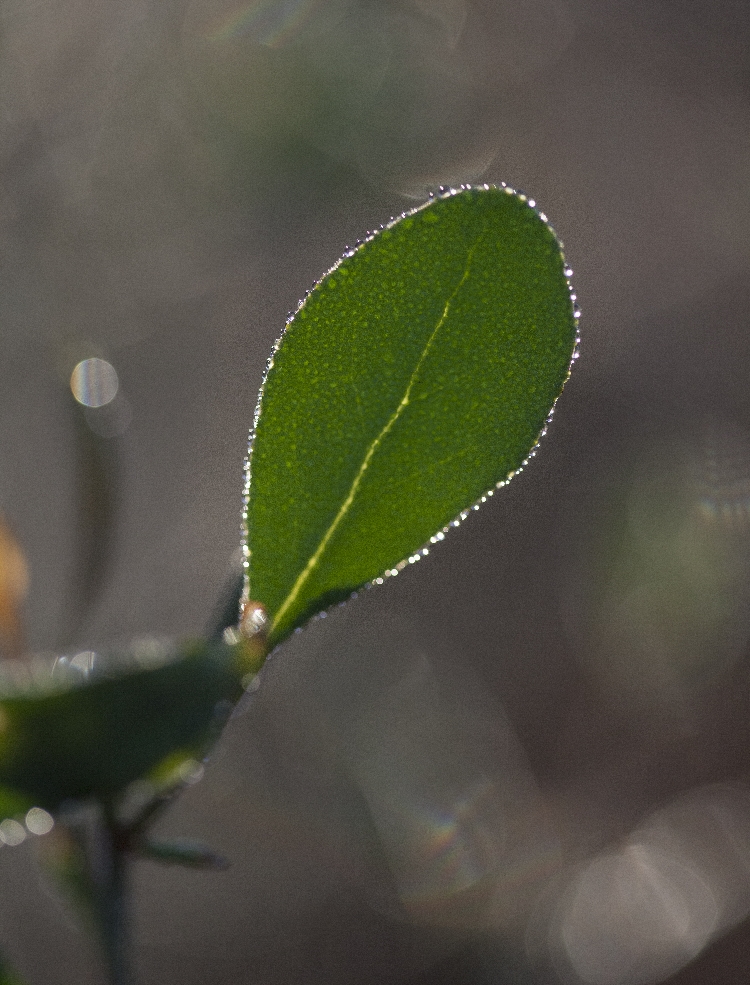 Jesus' most concentrated teaching on prayer is found in Matthew 6:5-15.  The first thing he says is that we must not pray in order to impress others.  We pray to God.
He goes on to warn us against using empty words when we pray.  God loves us and wants us to love him.  We don't use empty words when we are talking to someone we love and who loves us.
Jesus follows this warning by introducing the Lord's Prayer (Matthew 6:9-13 – See also Luke 11:1-4).  The Lord's prayer must be the most repeated prayer in the Christian world. Yet it is so familiar that it is easy to say the words without thinking about them.  The Lord's Prayer can easily become the empty words that Jesus told us to avoid.
I think the first half of the Lord's Prayer is one of the most important, and neglected, of Jesus' teachings.  Here is what he says he wants us to pray to our loving Father:
May your name be held in honor and deeply respected.*
May your kingdom come
May your will be done on earth as it is in heaven
Do we pray these prayers?  Do we really pray them?  Do we pray them from the very deepest place in our hearts?  Do we really ask God to make these things happen?  Do we plead with him to make them happen?  Imagine what the world would be like if we really prayed these prayers and God answered them.  It may be that these prayers will only be answered by the second coming of Jesus, but I think God is ready to answer these prayers today and, indeed, is answering them.  Whether I am right or wrong, we must continue to pray these prayers, really pray them, because the world needs these prayers to be answered and because Jesus tells us to pray them.
The rest of the Lord's Prayer is concerned with our personal needs.   Jesus places God's agenda before our agenda.
Some more teachings of Jesus about prayer:
Jesus told his followers to pray for those who gave them a hard time:
"I say to you, love your enemies and pray for those who persecute you, so that you may be children of your Father in heaven." (Matthew 5:44-45)
"Bless those who curse you, pray for those who abuse you." (Luke 6:28)
 Luke gives us two passages where Jesus emphasizes that his followers should be persistent in prayer.  In Luke 11:1-13, Jesus tells the parable of the man who wakes his neighbor at midnight asking to borrow some bread.  In Luke 18:1-14, Jesus tells the parable of the widow who demands justice from a judge.  In these passages Jesus makes it clear that we should pray and not give up.
Jesus says that his followers cannot expect God to answer their prayers unless they forgive others (Mark 11:25) and are humble (Luke 18:10-14).  Jesus emphasized the importance of forgiveness and humble service, repeatedly, in his teachings. (See the articles "What did Jesus say about forgiving others" , and "What did Jesus say about being humble?")
One of the most difficult things Jesus said about prayer is that his followers would receive anything they asked for if they had faith and did not doubt: (Matthew 21:21-22; Mark 11:23-24; Luke 11:9-10).  Jesus also said that if his followers asked for anything in his name, that it would be done for them. (John 14:13-15), and that if two or three agreed about anything they asked, it would be done for them (Matthew 18:19).  I think the clue is in the words "in his name".  To do something in someone else's name means that we are acting according to their instructions.  So, these verses do not mean that we can just ask for anything we like, and we'll get it.  They mean that we will get what we ask for when we ask in accordance with Jesus' will.  As Jesus said: "If you abide in me, and my words abide in you, ask for whatever you wish, and it will be done for you." (John 15:7).  We must remember that God is a good parent, and a good parent gives their children good things (Luke 11:11-13), but a child is not always the best judge of what is good for them.  I recently read an excellent article on this topic by Kurt Bennett.  I recommend it. https://godrunning.com/2018/11/03/ask-anything-in-my-name-i-will-do-it/
Jesus commands us to pray.  God loves his children and, like any good parent, he loves to hear his children talking to him about what really matters to them.
Prayer is important always.  Prayer is essential always. But, perhaps, prayer is particularly important when we are facing difficult times, not just as individuals or families or even nations but as the whole human community.   Jesus told his followers to pray while warning them of the difficult times that they were going to face:
"Be alert at all times, praying that you may have the strength to escape all these things that will take place, and to stand before the Son of Man." (Luke 21:36)
The next article "What did Jesus say about prayer (Part 2)" goes more deeply into Jesus' prayer life and, importantly, talks about what it means to be in communion with God.
…………………………………..
*I can't find a word or phrase in modern English that is as deep as "hallowed".  I've done my best.  Please let me know if you can think of a way of saying this in modern English that gets the meaning across simply and accurately.